13 tags
The Rhythm Method - part one.
Pre-production Part One. So we are officially in pre-production for Sankara's debut full length (in glorious metrocolor) album. How do we know this? Well this week (week 4 of February 2012) saw the rhythm section pairing off and starting to disassemble the demos and rebuild their parts one rhythm at a time. (well not really…but Rhayn and Vinden swear it feels that way!) So how...
11 tags
2011 in Aspirations and Inspirations
2011 has proved to be the beginning of Sankara as a band. We have had close encounters and sweated and trod some interesting boards together. We got out gigged, released our debut EP and through out the year written, jammed and put together 15 - 20 songs that are being readied to release as a full length album. Pre-production for the new album will begin in earnest in January 2012, however before...
9 tags
9 tags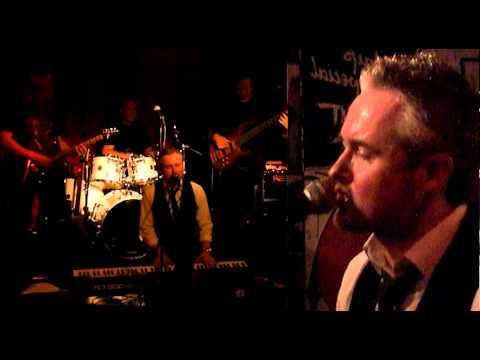 "Big Bang all the way baby!"
– ✰halfway out of the dark  
17 tags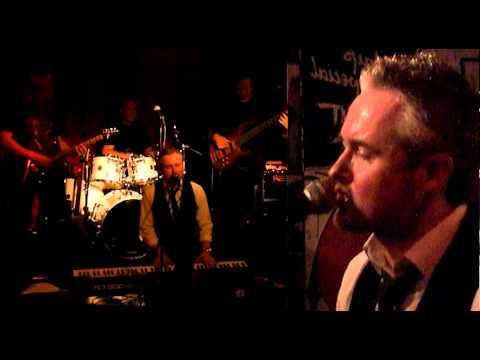 16 tags
Enigma EP
This is for to listen to, share, enjoy and spread the love…. Click on the link below to listen to Enigma http://www.reverbnation.com/tunepak/3475027
16 tags
Our Process Needs More Processing:
Zen and the Art of Making the EP. Nowadays a lot of song-writers and artists don't differentiate between the separate parts that go into producing a record; they're recording the music as they write it, fiddling about changing guitar and synth sounds as they're attempting to mix (thanks to the joys of software amp simulation and virtual synths), and juggling issues with ...
15 tags
The Drum Perspective - why they never stop.
Vinden's comments on Enigma. Enigma. If there is to be a cheesy music video, then this is to be the one that Gareth is shot doing or portraying something "Suggestive/Raunchy". I am sure the interpretation of this song could be tailored to such a video shoot, especially with the words "Desire to feed this demon seed" contained within the song ……Mmmm, I wonder. For me, this song is relaxed,...
11 tags
The Vocal Perspective - on the frontline.
Gareth's Comments on Enigma Enigma Enigma was the first song written by Sankara. It started as a germ of an idea that was little more than the opening piano riff. I thought it would be a challenge to try and make the song melodically interesting, while keeping the chord sequences in the verse, bridge and chorus exactly the same. If you listen closely, the only difference between them is...
11 tags
A Guitarists Wish List (or six string pornography...
Guitarists (and most bass players) suffer from a debilitating condition whose mere acronym strikes fear into the hearts, minds and bank accounts of spouses and long-suffering partners everywhere: GAS. Gear Acquisition Syndrome! There is no cure, as the afflicted victim recites the mantra of "you can never have too many guitars" to anyone inexperienced enough to engage in conversation....
9 tags
A Guitarists Wish List (part two).
Amplification (Recording) Blackstar HT-5 (ed. note: please see pictures above - you can't miss the bloody thing!) This little 5 watt all-valve amp head has been an absolute revelation for recording guitar parts. It was pretty much exclusively used for all the electric guitar sounds on every publicly-released Sankara song. It provides the perfect Marshall-like tonality for distorted rhythm...
24 tags
The Guitar Perspective - keeping the limelight.
Jay's Comments on "Enigma" Enigma Gareth wrote the majority of this song on keyboard and the challenge for me was to create enough differentiation between the various sections. We had to build the arrangement to reach a chorus, then bring it back down enough to build the dynamics up to the second chorus. The toughest thing for me was fitting the guitar around his existing...
21 tags
The Bass Perspective - when the drums stopped.
Rhayn's Comments on the "Enigma" Enigma This was the first of a handful of songs that were played to me right at the beginning when I was asked to join Sankara. What struck me straight off the bat was the melody and the lyric content. My additions here were few as the structure had already been set. The original verse bass line was the rhythmic starting point, however once I...
22 tags
Drum Breaks, First Takes & Jaffa Cakes:
How to record an EP without spending any money (except on Jaffa Cakes!) Part One. Most of us are familiar with the "Classic Albums" documentary series made by Isis Productions and distributed by Eagle Rock Entertainment. When focusing on the production of a landmark album there's a fair amount of footage of some Grammy-award winning producer, sometimes accompanied by one-or-more...
21 tags
Drum Breaks, First Takes & Jaffa Cakes:
How to record an EP without spending any money (except on Jaffa Cakes!) Part Two. The more noise you make, the more the sound waves bounce around in the space you're recording in, reflecting off walls and being picked up by the microphones you're attempting to capture the sound with. This isn't really a problem if you stick a mic right up against the speaker in a guitar...
Light Your Journey Home Demo | sankaramusic A...